I got back from Aylesbury last night. I had a great trip! On Sunday evening, my friend picked me up from Harrow and we drove up to Stoke Manderville Hospital where she's currently staying in the staff accommodation.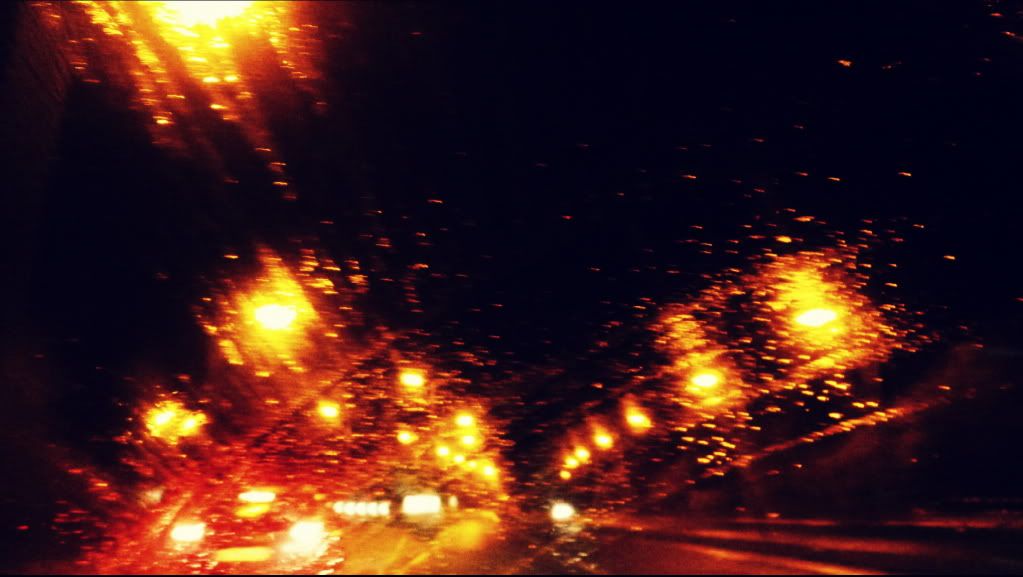 When we got in it was quite late, so instead of going out we decided to cook some food, we watched TV and had a cup of tea before going to bed.
The next morning my friend left early to go to work. I had some breakfast before heading out, equipped with a bottle of water and a map I managed to print off the day before. I love that feeling you get when you're roaming around a new area and the streets look different, and the people and the landscapes and you feel like you could be any one, a stranger in a crowd. So I set off towards Aylesbury in search of the canal basin. I started off in the wrong direction but soon enough found my way again. Once I reached the town, I searched for the Grand Union Canal and must have asked a dozen people (all very friendly) for directions but alas no one seemed to really know what I was on about. At last I decided to give up and explore the old town instead. I visited a very beautiful church called St Mary the Virgin. It was quite different, but equally beautiful.
Afterwards I decided to go for lunch and have a cup of tea in the town centre. Once I had finished, and feeling a bit renewed I decided to try one last time to find the canal basin, and I did! It was completely hidden behind building works, ah that feeling I got when I set eyes upon it!
So I walked along the Grand Union Canal, the Aylesbury Arm for quite a long while. It was a beautiful walk! I passed some derelict sites and many farms with sheep, horses and cows. I also spotted many birds! The walk was quite remote, which I wasn't really surprised about considering how difficult it was for me to find! It was very quiet and peaceful and def worth the long and arduous search. Ever since I saw an episode of Canal Walks with Julia Bradbury on BBC4 I've really wanted to do a walk by the Grand Union Canal. The autumnal landscapes looked stunning and I could see the Chilterns off in the distance too.
Soon it started to rain and I decided to make my way back towards Aylesbury...
Fortunately I got back to town just before it started to get dark (and before it started really pelting). I decided to go to the library when I got back, clothes damp and shoes a bit muddied! At the library I stumbled across this very interesting book called 'Clothed with Gladness, the Story of Saint Clare.' I got quite absorbed in reading it. Later after my friend finished at work, she picked me from the town centre and we headed home to clean up a bit before going to Prezzo's for dinner. We then headed to Odeon in hopes to see Skyfall but alas, all the good seats for the 8pm showing had been taken- Aylesbury only has one cinema. We decided to head back instead where we drunk tea and watched a bit of Twilight on TV.
The next morning, I woke up quite late and was quite tired from the previous day's hike! My battered converses have all but fallen apart- a sign of a good walk I think. I decided to clean the room and pack up some of my stuff. Once I had finished, I found a copy of Life of Pi on my friends bookshelf and started reading. It's a brilliant book, and I was completely hooked especially as I'm really interested in zoology and religious studies. Pi is a genius and his story is really captivating and beautiful!


So my friend got back from work early and we decided to drive to the Chiltern Forest. By the time we got up there is was pretty dark so we couldn't see much, but the moon looked stunning and quite otherworldly again the navy sky! The city lights shined too and the chalky hills looked beautiful, the tops were streaked with an ethereal stretch of purple sky. The photo's definitely don't do justice.
When we got back to town we got a takeaway and headed back to enjoy our last meal together, before my friend gave me a lift to the train station. We said our goodbyes and I got a single train ticket back to London Marylebone.
On a different note, I can't seem to enable comments on my blog any more, ever since I bought a Google domain, my settings have been messed up. If you have any comments or want to get in touch you can find me on twitter @sysprints or email me) :-)